Knowledgeable Lawyer Provides Bankruptcy Guidance in Hackensack
Personalized attention for discharging debt throughout Bergen County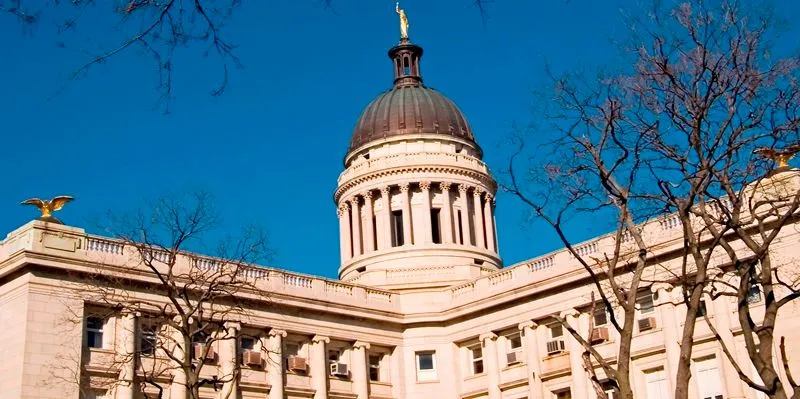 As the county seat of Bergen County, Hackensack, NJ is a lively, diverse and richly historic community, allowing for small-town living with easy access to that great metropolis across the Hudson River. It has been our pleasure to serve clients in Hackensack and throughout Bergen County for 25 years and to help them when the weight of consumer or business debt simply becomes unmanageable. If you would love to live debt free but can't see a way to achieve that, it's time to visit the Law Offices of James C. Zimmermann. We listen attentively and then thoroughly explain your debt relief options. Many of our clients benefit greatly from some form of bankruptcy, which allows them to end harassing phone calls, stop wage garnishment, discharge qualifying debt, keep much of their property, and start rebuilding their credit.
Informing you of your bankruptcy options in Bergen County
At the Law Offices of James C. Zimmermann, we draw on 25 years of experience to educate you fully about federal and New Jersey bankruptcy law so you can make the best possible decisions for your future. Depending on your circumstances and your goals, you could benefit from:
Chapter 7 — Also known as "clean slate" bankruptcy, Chapter 7 allows consumers to discharge eligible debt quickly through a process of dissolution. You surrender certain property to the bankruptcy court, and the bankruptcy trustee sells it to partially repay your creditors. However, you can use your "exemptions" to retain certain amounts of various types of property, which is often more than you might imagine.
Chapter 13 — For consumers who want to hold onto secured assets, such as a home or vehicle, Chapter 13 provides a way to reorganize debt and make manageable payments based on their disposable income. Through a court-approved payment plan, you pay down the bulk of your debt. After the three- to five-year term of your payment plan, the bankruptcy court discharges your remaining qualifying debt.
Chapter 11 — If your business is struggling with debt, Chapter 11 allows you to reorganize, liquidate certain assets to partially repay your creditors, and discharge qualifying debt. Most importantly, you are protected from collectors throughout the bankruptcy process, so you can continue to operate.
Bankruptcy is not a silver bullet, and it isn't the best course for everyone. If facts show you'd benefit more from a loan workout or home refinancing, we can explore those options. However, it's always easier to get a lender to negotiate when bankruptcy is on the table. Bankruptcy also provides immediate peace of mind through an automatic stay, a court order prohibiting creditors from contacting you in an effort to collect.
If you've felt harassed by debt collectors, we can evaluate whether you have a case under the Fair Debt Collection Practices Act. This federal law lets debtors sue if they've been subjected to obnoxious and threatening collection tactics. A creditor harassment lawsuit could result in monetary damages paid to you.
Get trustworthy bankruptcy assistance with a personal touch in Hackensack, NJ
If you've been laboring too long under crushing debt, get reliable legal advice from a bankruptcy lawyer you can trust. Let the Law Offices of James C. Zimmermann help wipe your slate clean. To schedule a free consultation, call us at 973-764-1633 or contact us online. Our office is conveniently located on the corner of Sussex and Main, across from the Bergen County Courthouse.
Law Offices of James C. Zimmermann
41 Main St #2
Hackensack, NJ 07601
(201) 321-3312